Do you want to use Wordfast more efficiently and learn how to leverage its full potential?
Learn how to use Wordfast like a Pro!
This self-paced training consists of a self-paced primer followed by three recorded videos that last 1.5 hours each.
You can use the coupon code training-videos to purchase this training for
USD 20
(excl. tax).
During checkout, apply the coupon code: training-videos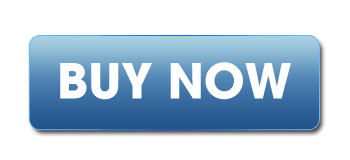 DESCRIPTION
This training is devoted to setting up and using the general features of Wordfast Pro 5. Practical exercises will focus on creating and using glossaries and translation memories as well as other important resources. This course is for translators who are new to CAT tools or Wordfast or who have been using Wordfast Pro without any formal training.
COURSE OUTLINE
Self-paced Primer
What are and why use CAT tools?
Segmentation, translation memories, terminology
Downloading and installing Wordfast Pro 5
Troubleshooting, tech support & user forums
Translation and workflow assignments
Session 1 (recorded November 20, 2019)
Changes from Wordfast Pro 3 to Wordfast Pro 5
Project creation and management
Translation memories
Tags and formatting
Predictive typing: AutoSuggest
Migration from Wordfast Pro 3 and Wordfast Classic
Session 2 (recorded November 27, 2019)
Concordance searches and TM Lookup
Glossaries
Office, PDF and Live Preview
Analysis and reporting
Auto-translation
Quality Assurance: Transcheck
Session 3 (recorded December 4, 2019)
TXLF Editor Filters
TM and glossary editing
Chain Files: translating multiple files as a single one
Tasks in batch mode
Preferences and customization
TRAINER PROFILE
Reginaldo Francisco is an English- and Italian-to-Portuguese translator. He works mainly with literature and texts in the field of quality management, compliance, people management and technology. He has a bachelor's degree in translation from the São Paulo State University (UNESP) and a master's in translation studies from the Federal University at Santa Catarina (UFSC), in Brazil. Reginaldo is also a Wordfast hotliner and trainer and has been providing on-site and on-line training for translators since 2009. He publishes articles and gives courses and lectures on translation, mainly about computer-aided-translation (CAT) tools. He is a founder and coordinator of the Win-Win Project.
COURSE FEE
USD 20 for all three videos
Sign up to receive notifications about future training opportunities.